A single Service Park is planned to be located at the La Malata Stadium. This service will also be used during the development of Shakedown.
Date

Time

Act

Thursday

18/08/22

10:00

11:00

11:00 A 22:00

Service vehicle accreditations

Service Park Opening

Authorized entry of Service cars

Friday 19/08/22

12:00

Hour limit for entry of large vehicles
Any vehicle that does not have the relevant accreditation CANNOT ACCESS the Service Park.
Service Area map (version 2):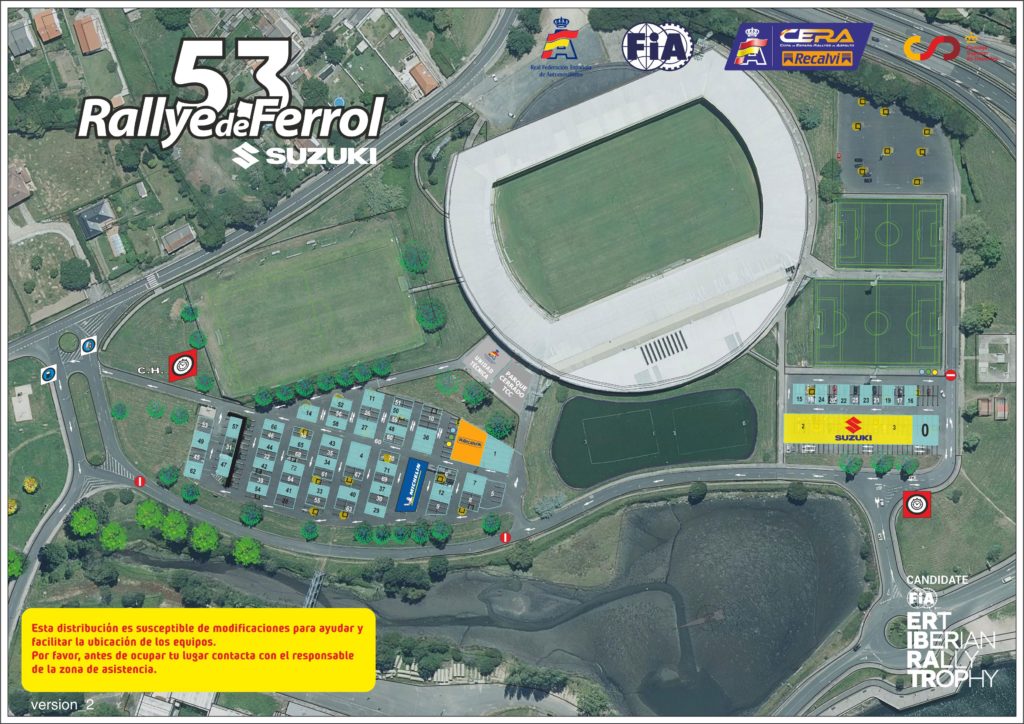 Also available in  PDF format