The 52 Ferrol-Suzuki Rally will provide participation benefits for teams that meet these conditions: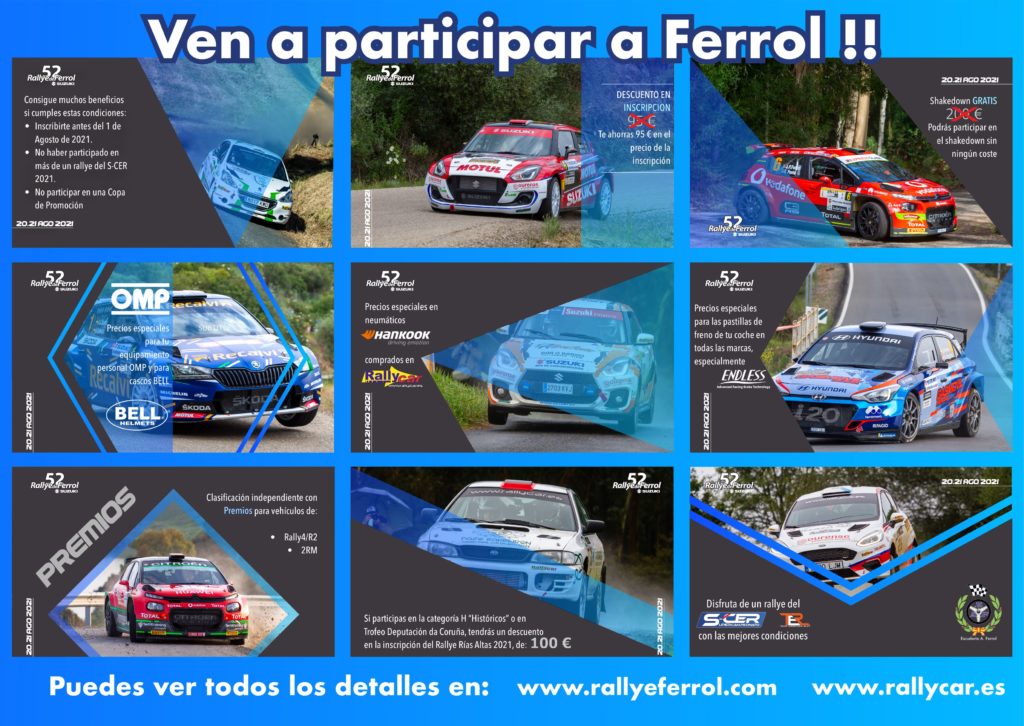 Register before August 1, 2021.
Not having participated in more than one rally of the S-CER 2021.
Do not participate in a National Promotion Cup.
 € 95  discount on the registraron fee. 
Shakedown FREE.
Special prices for your purchases of material in Rallycar:
 OMP Equipment
 BELLHelmets
 HANKOOK Tires
 ENDLESS Brake pads
If you participate in category H "Historical" or in the Deputación da Coruña Trophy, you will have a discount of € 100 * in the registration of the Rally Rías Altas 2021. * Not combinable with other promotions or discounts of the Rally Rías Altas Rally.
Independent Classification with Awards for Rally4 / R2 and 2RM vehicles