A single Service Park is planned to be located at the La Malata Stadium. This service will also be used during the development of Shakedown.
Date

Time

Act

Thursday

19/08/21

10:00

11:00

11:00 A 22:00

Service vehicle accreditations

Service Park Opening

Authorized entry of Service cars

Friday 20/08/21

12:00

Hour limit for entry of large vehicles
Any vehicle that does not have the relevant accreditation CANNOT ACCESS the Service Park.
In Service Park is MANDATORY the use of MASK.
Service Area map: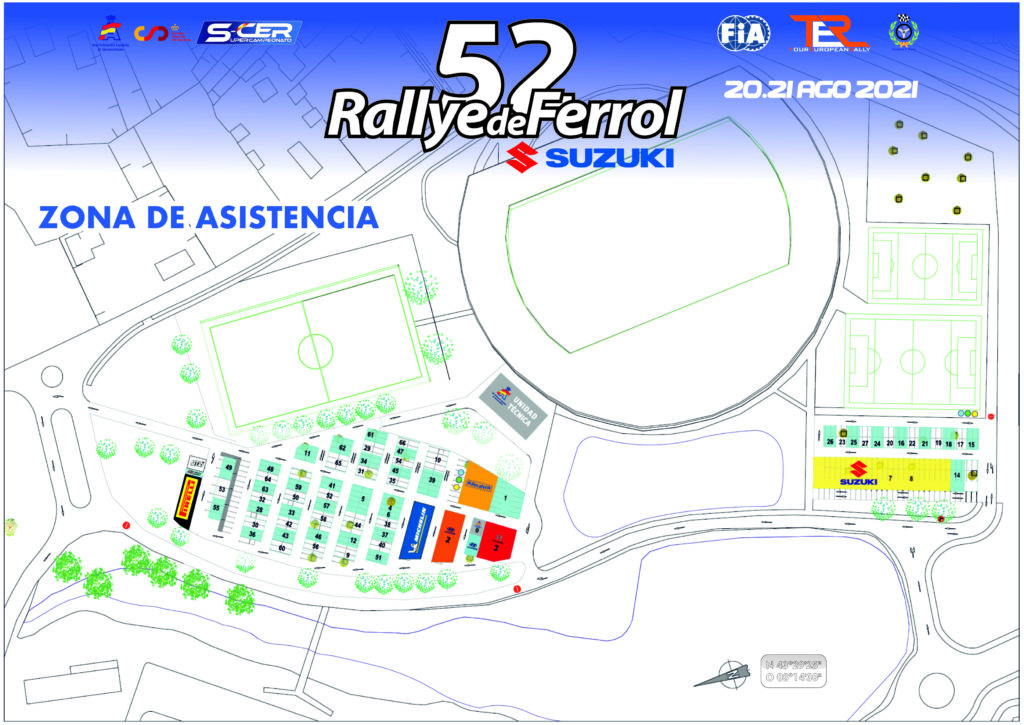 Also available in PDF Format formato PDF