It has been presented at the Torrente Ballester Cultural Center in the city of Ferrol.
The fiftieth edition of the Ferrol Rally – Suzuki was officially presented this morning at the Torrente Ballester Cultural Center in the city of Ferrol. Specifically in the courtyard of this unique building of the late eighteenth century that went from being Hospital de Caridad to an artistic center of reference, a meeting point of culture. With this act has also been twinned with motorsport in this multidisciplinary programming that allows the relationship of art with architecture, film, music, design or how it has been seen today: with sport.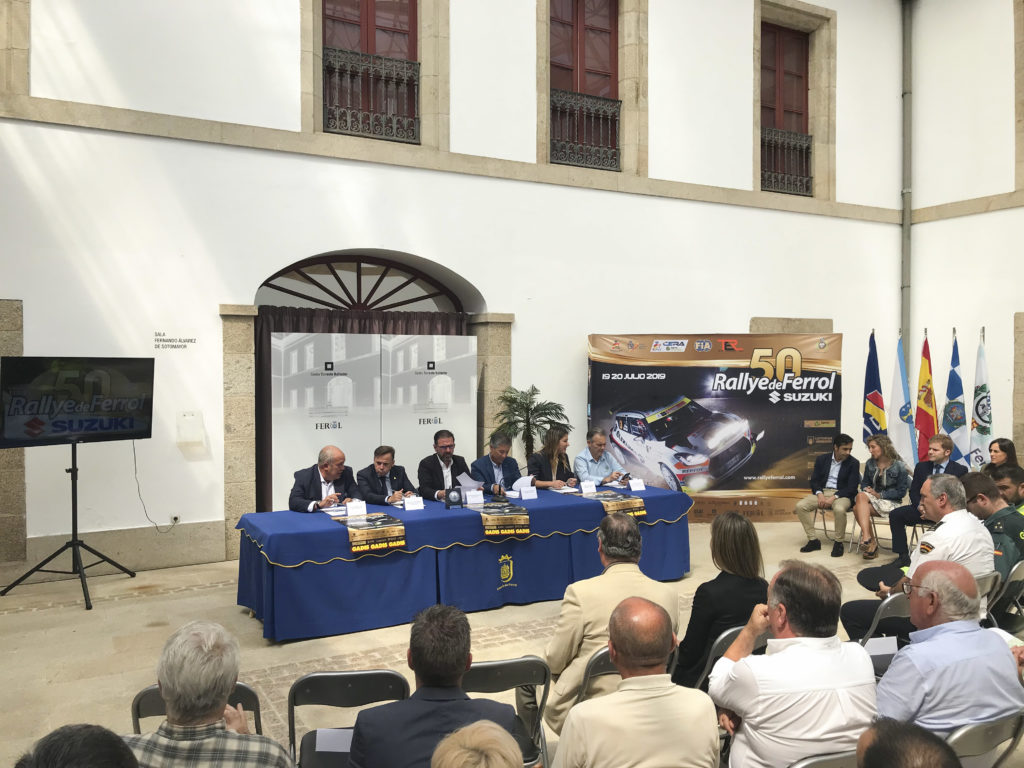 The act was chaired by the Hon. Mayor of the city, Mr. Ángel Mato Escalona, ​​who was accompanied by the Councilor for Sports, Mr. Antonio Golpe Díaz; the President of the Royal Spanish Automobile Federation, Mr. Manuel Aviñó Roger; the Provincial Deputy, Mrs. Ana Lamas Villar in representation of the President of the Provincial Delegation of A Coruña; the President of Suzuki Motor Ibérica, Mr. Juan López Frade; the representative of the Secretary General for Sports, Mr. Roberto García Fernández; and the President of the Ferrol Scuderia, D. Germán Castrillón Permuy.
The Mayor took the floor to start the event, highlighting the great edition that is preparing the rally after fifty years of uninterrupted realization and the great work and effort of the Escudería A. Ferrol through this half century of history. From there it was Germán Castrillón who continued with the presentation, thanking all the sponsors and institutions for the support of this test and making a descriptive summary of how the rally will take place. One by one they followed all the members of the table, highlighting the work and commitment to take the rally to an international category as it is this year, and to make it one of the main sporting events of the city, with a high media coverage and economic for the city and for the province. Again the mayor was the one who closed the event, calling for the rally to continue its journey for many more years.
The rally begins to roll little by little, with the delivery of the GPS in the afternoon of tomorrow and with the recognitions of the sections as of Wednesday.