51 Rally de Ferrol
Event of the Spanish Rally Championship
Spanish Tarmac Rally Championship will probably start with the dispute of the 51 Rally de Ferrol, a classic event in the Championship that puts to test to pilots and mechanics with a demanding and difficult route.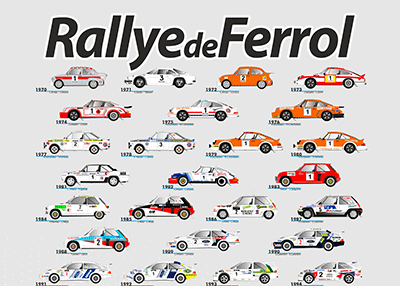 50 years of Rallye de Ferrol in a poster with all its winners. More info in this link.
Rallye de Ferrol starts in: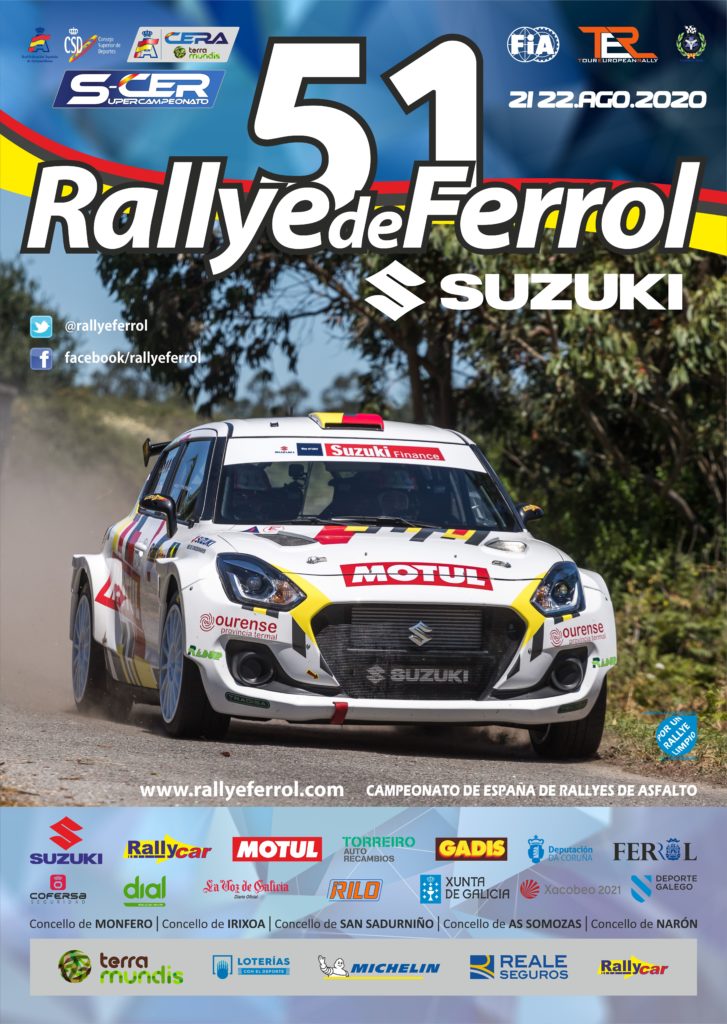 Lastest news
The most recent news of the 51 Rally de Ferrol
Safety, the most important thing
Sponsors
They make possible the 51 Rally de Ferrol

The Rally in four points
Resumen simplificado del 51 Rallye de Ferrol
What?
51 Rallye de Ferrol
August, 20-21
Ferrol, Galicia
Scoring for
Probably, first round of the Spanish Asphalt Rally Championship (CERA)
Scoring for Spanish Championships and Trophies, Tour European Rally, and Copa Suzuki Swift
Online Radio

How to get to
Localization and hotels